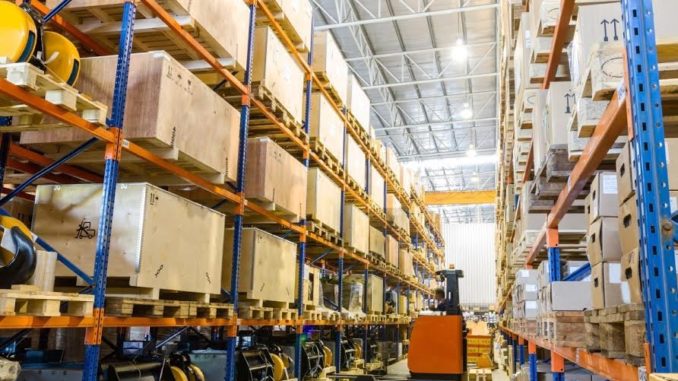 While on face value a Warehouse and a Distribution center might look and feel the same the truth is that there is a lot of difference between the two. The functions of the two are different and also the processes and clients are different.
A Warehouse is a much simpler arrangement than a Distribution Center and also the operations are simple.
These are some broad differences between a Warehouse and a Distribution Center:
In a warehouse goods are stored at times for a long period of time and thus the function of Warehouses is primarily storage. When we talk about Distribution centers they are more complex and they serve many other functions.
Some functions which a distribution center does are storing the product often for a brief period of time and apart from that it also provides value added services like Product Mixing also it does cross docking and order fulfillment and packaging as well.
A Warehouse stores the goods for a longer period of time than a Warehouse Distribution center. On the other hand the Distribution center stores the good for a very brief period of time and then the basic flow velocity in a Warehouse Distribution center is more than a simple warehouse. There is more activity and more product flow and the flow velocity in a Warehouse is pretty less as compared to a Distribution center.
Warehouses exist for a single purpose which is usually the storage of goods and products for a relatively long period of time and thus storage is the primary function of a warehouse. On the other hand a Distribution Center is more customer focused and customer centric and acts as a bridge between the supplier/seller and the end user or customer. The customer is the focal point of the Distribution center and all the actions and functions are performed to enable customer delight.
A Warehouse usually only serves internal customers while a warehouse distribution center serves the end customer. Thus all retail orders are shipped from the warehouse distribution center and not from a regular Warehouse. Thus the customers of a Distribution center are retail buyers and other suppliers while a Warehouse will only service internal customers in most cases.
A Warehouse is a simple arrangement and the operations in a warehouse are simple and straightforward but when we talk about distribution centers then they use the latest technologies which are complex in nature to carry out all the different tasks like cross docking, packaging and product mixing.
Thus as we can see that a Warehouse and a Warehouse Distribution centers are completely unique and are meant for different purposes. A Warehouse is basically used to store goods for a longer period of time so that they can be shipped at the appropriate requirement. These can be off season goods or other goods which have seasonal demands like woolens.
On the other hand a Distribution center keeps and shelves goods for a short and brief duration of time and thus plays the role of a mediator between the supplier and the final consumer. Goods come here and they are directly shipped to the end user and thus the customers, role, functions and capacities of a Warehouse and a Warehouse distribution center are different.
Also a Distribution center is technologically advanced and uses the latest techniques with robots and computers to sort and package and dispatch products almost automatically. This feature is not there is a Warehouse where simple storage and dispatch to an internal customer happens and takes place.