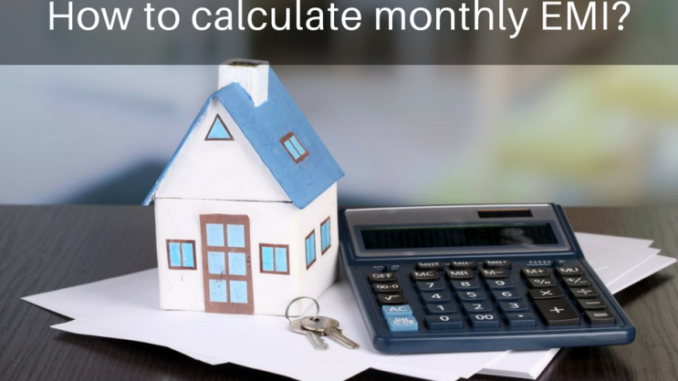 In India, most people rely on securing a home loan to purchase their dream home. When you get a loan, apart from the EMIs, there are other expenses that you must bear. Read on to know the additional costs involved with a home loan.
Availing a home loan is one of the best ways to get funds for buying your dream home. But, taking a loan is a big financial commitment, and it involves many expenses other than the EMIs. Not many people are aware of the various costs related to a home loan until the lenders levy those charges. If you are a first-time home loan applicant, you must be aware of the following charges, apart from the EMI.
 Processing Fee
It is a fee levied for conducting the credit appraisal, and it ranges from 0.50% to 1% of the amount you apply plus the taxes. The processing fee varies based on the type of home loan you apply, your income and the lender's assessment of your profile.
Pre-payment charges
If you have taken a fixed rate loan and want to repay the loan before the end of the actual term, the lender may levy a pre-payment charge. The pre-payment charge is applicable weather you prepay a part of the loan or repay the full amount. Generally, the lenders charge a penalty of 2% of the amount you prepay.
Legal Fees
When you apply for a home loan, along with the application form, you must submit property-related documents and income proof. The lenders appoint a team of experts to scrutinise the documents and charge a fee for the same. Usually, the legal fees are included in the processing fee, but some lenders may charge it separately. You must ask the lender about it beforehand to avoid any hassles later on.
 Recovery charges
If you default on the EMI payment for a month, the lender will undertake specific procedures to recover the cost, and you would have to pay the additional fee for it.
Notary Fees
If you are an NRI (non-residential Indian) and are looking to apply for a home loan to buy a home in India, you would need to get the KYC (know your customer) and the POA (power of attorney) notarised from the Indian embassy or any other authorised notary body located in your home country.
With so many charges associated with the home loan, you should get a list of fees applicable beforehand to get a clear idea of the overall loan cost. You can also use a home loan EMI calculator to determine the exact EMI amount you must repay every month. Knowing the cost beforehand will help you plan your finances well and prepare the budget accordingly.