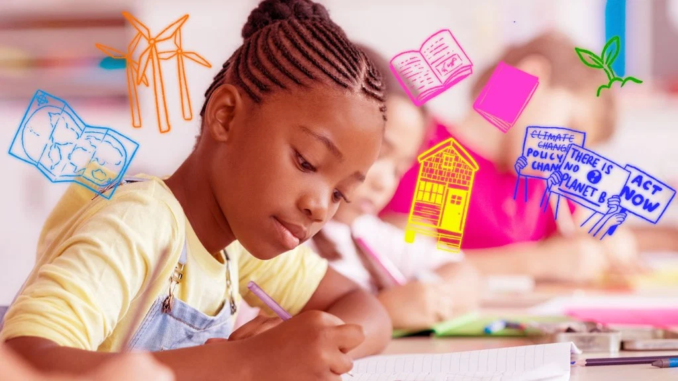 As per a report, Indian parents are fine to spend a significant proportion of their life's savings on their children's education. Many of them start looking out for schools and playschools near their work/home locations before the child is born. They want their kids to study and do well in this fiercely competitive market.
Once the kids enter the pre-school age (3~6 years), they lament on whether they should also send their kids to the best kindergarten in their locality. That is the age when the child can grasp things quickly whether it is related to games, music, or any type of fun activity. Kindergarten education is not compulsory in India hence, it is left up to the parent's wish whether they want to send their kid to preschool/playschool or not.
The fact is that Kindergarten can be instrumental in the overall growth of the child, be it emotionally, physically, or mentally. By the end of this article, you would come to know about the overall advantages of Kindergarten education:
Fun learning at Kindergarten
Preschools in India focus on nurturing the growth of the kids via fun-learning activities. Parents work tirelessly on the growth & development of the child when they are at home but they cannot provide a learning environment that is found in preschools.
Teachers at preschools playfully teach the kids by involving them in activities like dancing, drawing/scribbling. They use innovative ways to make the kids aware of numbers, letters, etc.
Fine & Gross Motor skills development
Teachers associated with playschool in India are trained to work with kids of a younger age. Hence, they gel well with the kids and kids also like their teachers because of their nature.
In Kindergartens, there is a major focus on fine & gross motor development of the kids which is done through Play Dough, toy animal movements, etc. The kids also learn to recognize common shapes of objects via touch. The entire activity also enhances their sense of touch.Fine & gross motor skills must be worked upon at an early stage.
Physical Fitness
Nowadays the trend of nuclear families is picking up and if both the parents are working, they might not enough time to take their kids to parks or playgrounds. Kids love to play freely when they are in the park. This also helps in improving the physical fitness of the child.
When kids are in preschool, they get an opportunity to express freely and play without their parents being around. They get a chance to play sports in Kindergarten and these small activities help in improving the physical fitness of the child.Games also help in developing better coordination and motor skills.
These games give the child immense happiness and help in the overall growth of the child.
Increased Social Interactions
Once the child goes to school, he/she learns the art of making friends and interacting with others. The child might have initial hiccups since the parents are not around but once they accustomed to the school, they would enjoy the time they spend there.
As the child interacts with so many people in the school, it helps in boosting the child's social and emotional intelligence. They also become familiar with socially acceptable and unacceptable behavior.
The child might sometimes look upset once he/she returns home but there could be a valid reason behind being upset. Maybe the child fought with the best friendL. But this means that your child has learned the art of making friends and this can only happen when he is left alone with other kids.
It's a wrap
When searching for preschools, parents should look for the best preschool in India that is nearby their home/office. The school should have a good security system and should have a child-friendly infrastructure. The staff should have empathy since they need to teach that skill also to the kids. While selecting a preschool, you should choose the best kindergarten in India (e.g. EuroKids) that has trained staff and wide-presence in India. Though Kindergarten education is not compulsory, parents should send their kids to preschool as it helps in molding their skills.