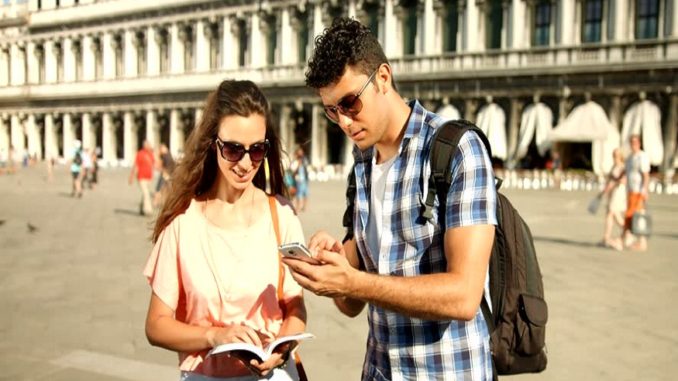 Once you open your iOS or Android store, you won't ever find a dearth of travel apps. But let me tell you that most of them are useless and are of no good. Unless you sort out the best travel planning apps from the terrible ones, you won't reap any benefit out of them. Why would you pay for a worthless travel app that doesn't make your travel life smoother?
Let's take a quick look at the best free travel apps that you should definitely install on your iOS or Android smartphone.
1. Lounge Buddy
Waiting at the airport sucks literally! Long layovers, budget airlines, poor WiFi connections, dirty seats and depressing food are all that you have to face during your waiting time. LoungeBuddy will take away this pain and will inform you about the empty lounges that you can access at your airport.
2. Hopper
Hopper is available both on iOS and the Android and is one of those travel apps that just gets things right! With flight prices, you'll get to compare the most competitive prices in the market. Though the app looks simple, it is a robust one. It also informs you about the cheapest time to buy a flight for a specific destination.
3. AirHelp
AirHelp is going to help you if you're someone who has suffered the pain of dealing with a cancelled or a delayed flight. As per the US and EU rules and regulations, they can offer you a compensation in such instances though the details might differ. You just have to enter the details of the flight and few things on the issue that you're facing.
4. Airbnb
With Airbnb, you can rent single rooms or couches or even an entire apartment from the locals. Users love this travel app as it creates a happy bridge between hotels and hostels. Despite staying with local hosts, you can still have access to the social aspect of a hostel. Once you visit their website, everything will be at your fingertips.
5. Roomer
Regardless of whether crap occurs to you or to someone else, you have the back of this app. With this room finding app, travel gets lot cheaper and more interesting at the same time. When tourists cancel their rooms, they have to use Roomer and here you save 30-80% during the booking process.
6. Skyscanner
If you've been striving hard to find cheap flights, Skyscanner is definitely the way to go. This is a mobile app that helps you search several millions of flights from more than 1500 sources. It can give you detailed information on the easiest route or the cheapest route that you want to take. You can also take a look at the cheapest months or days to fly to your favorite destination.
Read more: How To Sell Your Apple Product/Device?
So, if you're a travel freak, make sure you have any of the above mentioned travel apps in your phone to make life easier. You can also earn $100,000 refer a friend download MeVero app and build a gang of passion-mates with the same passion