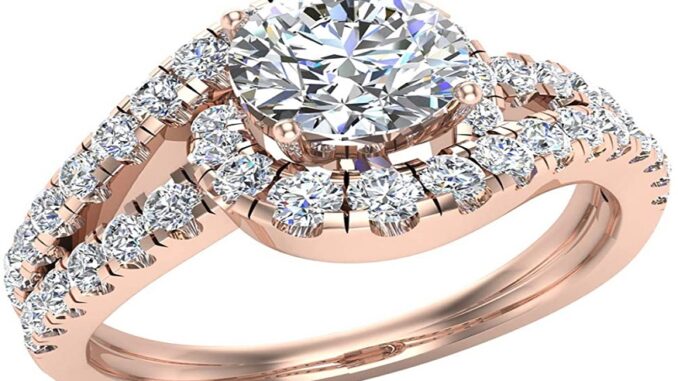 Buying diamond jewellery can be very expensive. Hence, many might find it difficult to buy it on a budget.
In this article, we will explain how you can buy diamond jewellery on a budget.
Diamonds are an investment, and most diamond buyers know that they are not looking for anything cheap. They want to make sure that they are getting something of great value, but at the same time, they don't want to break the bank. Thus, people should have a good idea of what they are looking for ahead of time to find it.
While you are on the hunt for your perfect diamond jewellery online, it is important to understand how much you can afford to spend on it. A common misconception is that the price of the diamond is directly proportional to its quality. This is not so. The colour, clarity, cut, and carat are more important than the price. While you want to buy the best diamond for your money, there is no point in stretching yourself too thin.
Here are some ways you can buy diamond jewellery on a budget-
Choose a Lower Colour Diamond
When considering the purchase of diamond jewellery, you plan on spending as little as possible. After all, that's what you're likely thinking about when you're making the purchase – your budget and how much it will set you back.
One of the factors that impact the cost of the diamond a lot is the colour grade. The higher the colour grade, the higher will be the price. But to lower the cost, you can opt for a lower colour grade. These colour grade diamonds are also valuable. Therefore, by opting for lower colour grade diamonds, you can lower the cost of diamond jewellery.
Choose Lower Clarity Diamond
Diamonds with high clarity looks outstanding as there are no blemishes on them. Hence, they are more expensive. However, to lower the cost, you can go for diamonds that have a few blemishes. But ensure that you don't select a cloudy diamond. Such blemishes can reduce the price significantly. To draw focus away from the clarity, you can put it in a ring setting that has many intricacies.
Opt for a Lower Carat Weight
When people select a diamond, they often choose 1 carat diamond. It can be expensive. However, by opting for lower carat weight, you can buy diamond jewellery at a lower price. For instance, you can opt for 0.9 carat diamond instead of 1 carat diamond. Both diamonds will look almost identical in size. Hence, you can save a lot of money by choosing a lower carat diamond.
Opt for a Clarity Enhanced Diamond
If you opt for a clarity enhanced diamond, then you can get diamond jewellery at a lower price. A clarity enhanced diamond has undergone treatment to hide its blemishes. A clarity enhanced diamond costs much lower than a non-enhanced diamond.
Keep the aforementioned points in mind while buying diamond jewellery.