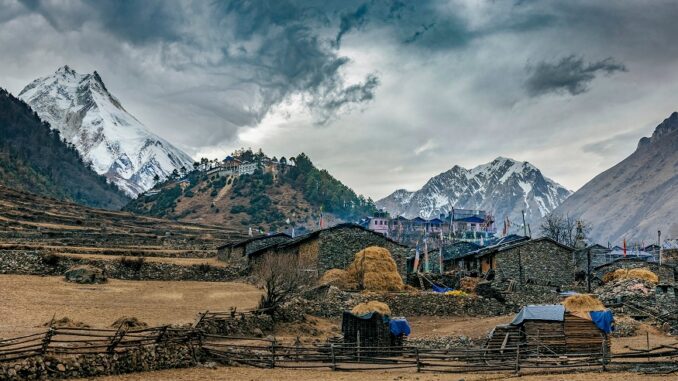 Nepal's always the favorite traveling destination for nature lovers and adventure seekers. The true beauty of mountains can only be felt in this Himalayan nation. Nepal's beauty is defined by its cascading waterfall, incredible biodiversity, thick forest, gorgeous rivers, and much century-old heritage. Well, there's a lot you can explore about Nepal during your trip.
However, there are a couple of things that you should know before actually trekking in Nepal. Let's find out what the experts say.
Finance And Insurance
Nepal's the cheapest backpackers destination. However, you will still be prepared for Nepal trekking with a couple of thousand dollars. Research the Nepal trek tour you plan and calculate your budget. Even when you take the trek package, you will need a lot of extra cash. So, Before you travel, inform your Credit Card Company or bank about your trip. Collect the info about the foreign charges when you withdraw your money from abroad. In some cases, your bank can freeze the cards because of invalid attempts from a foreign country.romantic places in spain
Also, do note that you need various medications and vaccines as a precaution against different diseases. Get the stock of routine prescript medication. Above everything, you need to get travel insurance to Nepal. Ensure that your insurance covers your emergency rescue in a high attitude. It should cover the risk of flight and other activities you will be doing during the journey. Nepal trekking tours can some-times be risky.
Know What You Want
Nepal offers some excellent trekking trails to the mountains as Everest Base Camp Trek, Annapurna Base Camp trek, GhorepaniPoonhill trek, Mardi trek, and more. Also, there are adventurous sports like Bungee, Rafting, mountain biking, skydiving, etc. There's a luxurious tour of the city and a Jungle Safari in the forest. If you want to see the Himalayas, you might just get a mountain flight. Just know what you wish to see and explore your options. Just don't go for one single trekking in Nepal and head back.
Some Nepalese Cultural Equity
Nepalese are known to be extremely hospitable. They would love to chat with you, share their lives, and help you out on the journey. So, learning some Nepalese social equity and culture is very useful. E.g., When people in Nepal meet for the first time, they greet each other with the word "namaste" or "namaskar." When you talk to someone on the way, address them as "dai" for men and "didi" for women.
It's also suggested that you don't wear short clothes, shoes, and leather inside in temple. Public display of affection with your partner is also not considered polite in Nepal. Bargaining is a common practice in Nepal. These are just something you better be informed about before trekking in Nepal.
Get Electronics Gears
Different parts of Nepal have other Electrical outlets. Make sure that you prepare enough to make your electronic gears function well. An adapter with various settings to plug your electronic device into foreign sockets is necessary. Get the spare batteries and chargers for your laptop and camera as well.
You might not always have Wi-Fi, electricity, and a telephone while trekking in Nepal. If you are hiking in some unknown village land, you will probably be out of connection with the world. So, keep that in mind before booking a Nepal trekking tour.
Other Things To Know
Do not trek alone (either get friends or a guide)
Make sure you have your documents right
Go beyond Annapurna and Everest to explore a lot of fantastic places
Book your tour with only a licensed travel agency as Himalayan masters
And finally, Don't underestimate altitude sickness
Well, stop worrying and just make your dream trip happen. The mountains are calling you, and you must answer.
Let us know how we can help.