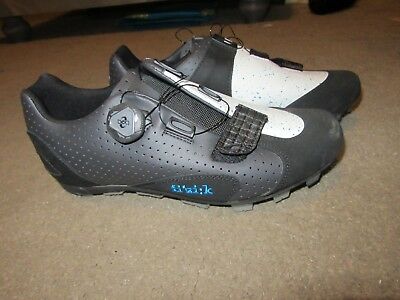 Spinning is now becoming popular in today's fitness world. It is a great way to build muscles, burn calories, and keep your joints free from injuries. It also boosts your attitude due to the exciting pace. You will get while your body gets an intense workout.
Besides, spinning needs a specific type of shoe. When seeking the best indoor cycling shoes, you should consider many things when purchasing. You need to check out what kinds of cleats you have to use with your shoes. Sometimes, they are sold separately.
So, if you are planning to go on spinning, you need to choose the right according to your requirements. That's why we've come out with an excellent pair of shoes. This review will help you find the best spin shoes for indoor cycling.
Review of Fizik R5B Donna BOA Shoe
The R5B Donna BOA Shoe from Fizik is specially designed for women, which have put a particular focus on the upper panel and have been shaped for the female foot. They create a narrower heel cup and lower forefoot to allow for greater comfort while allowing for optimum performance. These shoes have some essential features that you should not miss when purchasing.
Perfect Design
These shoes come with professional-looking. They use two different colors: a base of dark matte grey with a complimenting pink, and the internal lining. They are also impressively lightweight and features a high-quality Microtex upper. Alongside being an attractive looking shoe, these also feature the nylon mesh that works as ventilation windows and maintains continuous airflow.
Multiple Closure System
These excellent shoes offer the incredible precision of the BOA system in its closure. This system provides a perfect fit to the foot of any size. It also controls the fit so that it goes through all the four anchor points of the feet. Besides, the shoes use the hook and loop strap closure system to the toe. These provide near-infinite forefoot width control.
Reinforced Sole
The sole of the shoes is carbon-reinforced nylon and has the much-needed stiffness to it. Also, its outsole is the same, which allows the shoe to be lightweight while incredibly stiff. Again, these shoes offer the purpose of the positioning of the heel. The heel cup is right at the end of the shoes to keep the foot in the perfect position.
Cleats Compatibility
These indoor cycling shoes are compatible with 3-hole road cleats that keep the spinners' feet into position on the pedal. These enable the spinners to get a better workout efficiently by using their muscles, increasing their power, and keeping you safe. You need to remember that these shoes don't come with any cleat, so you have to purchase it separately.
Pros
Comes with Microtex upper and nylon mesh
Provides extraordinary ventilation
Features multiple closure systems
Offers carbon-reinforced nylon sole
Compatible with three-hole road cleats
Cons
It might be a little bit pricey
Conclusion
After all, your feet tell a lot about you, so wearing a nice pair of shoes is pretty essential. The efficiency of pedaling depends on a pair of quality shoes. That's why we've shared with you a review of these indoor cycling shoes. If you pick these for your upcoming training sessions, it might be a suitable option for you.