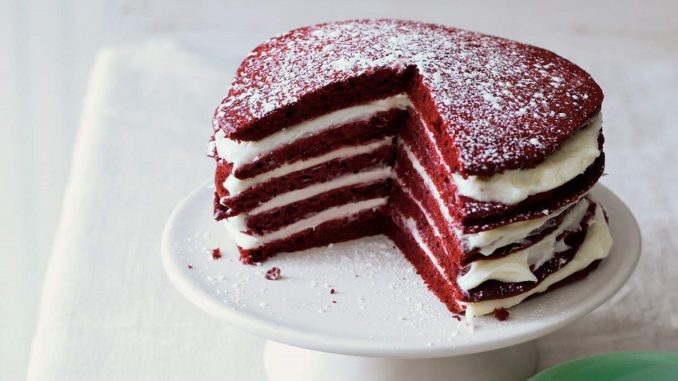 If you are one of those people who enjoy baking and live it as a passion, you will always find an excuse to prepare a delicious dessert. The various ingredients awaken the senses, look for your favorite cake decorating supplies, and unleash your creativity. Cooking for others is a rewarding experience. A study says that it also generates benefits to mental health. It requires you to pay attention to every detail. It is a great way to forget about everyday problems. It is also a great way to express your affection to someone.
Today we invite you to try this thousand layered cake filled with cream, a dessert of French origin that consists of a rectangular cake containing pastry cream between two layers of puff pastry sprinkled with Glass sugar. However, there are also savory variants. It is a dessert that is very easy to make and with which your guests will be amazed, try it!
This dessert is ideal for celebrating special occasions such as Valentine's Day or a wedding anniversary, although of course, you can also enjoy it any day of the year.
Although its presentation looks very sophisticated, its preparation is straightforward to make, especially if we have our puff pastry dough ready to use. I found it in my local store in the frozen section along with the other ready-made pie doughs, and the filling and decorating ingredients can be purchased at the cake decorating supplies store.
The secret to making a perfect thousand layered cake is to get our puff pastry as flat as we can, and for that, we have to make sure that the dough does not rise too much while baking. The technique is straightforward, and we will only use a fork to prick our entire sheet of puff pastry on both sides, and when we bake it, we see that any part rose prick again with our division to let the air out of it. Once ready, we will cut the edges so that our sheet looks prettier with perfect finishes.
To make the cream with which our thousand leaves will be filled, we only need three ingredients. It will be spectacular; the rods of our mixer and our bowl that we will use must be cold so that our cream remains firm and does not fall; that is why I put them in the refrigerator for 20 minutes before starting to make my cream. This cream can also be caused by hand without the need for a mixer, although it will take you a little more time and effort to make it. The first thing we will do is to whip our liquid cream, and when it starts to take a small body, we will pour our powdered sugar and vanilla and mix until the cream has doubled its volume and does not fall off the rods when they are lifted.
Once cut our puff pastry taking care that there are squares in similar measures, we will fill it with a layer of this cream with a pastry bag like this, but you can also do it with a spoon, but it will not be as lovely.  Place the cut strawberries mixed with sugar on top of the cream and repeat the process once more until you finish with a layer of our puff pastry and sprinkle powdered sugar to cover it.
If you prefer a simple decoration, use some delicious halved strawberries and serve in individual portions for our guests or family members.