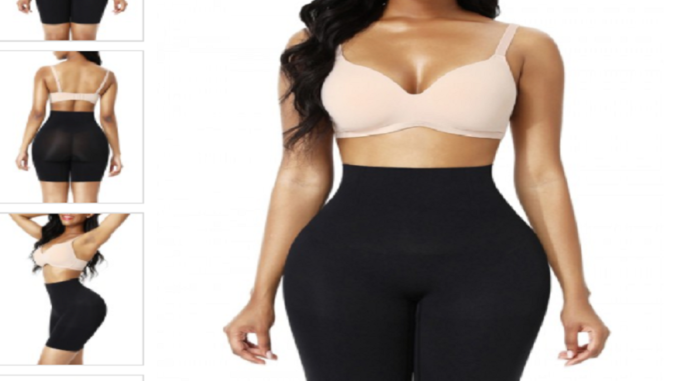 All the celebs are under great pressure to look their best on the red carpet. With tons of pictures being clicked and the eyes of critics on them to dissect you from every side and part, you cannot afford to make a mistake. Agree or not, a lot of celebs use shape wear to get a more fit, tailor and perfect look for the event. It helps to enhance your confidence and boost their silhouette so that they can look good from all sides and angles. Here are some shape wear styles and varieties which celebs choose to wear for their red carpet.
High-waist shorts
You can count this shapewear as one of the most famous ones for celebs. It can be worn under all celeb outfits. It is famous because of the coverage it offers. High-waist shorts commence from mid-thigh and reach to the breasts. It literally covers your waist, belly, thighs and butts. It is usually worn below long dresses. It is a great shape wear for slit cut dresses and gowns.
Mid-waist shorts
This type of body shaper is recommended for dresses which come with plunging necklines or cut-out. The shape wear goes from mid-waist to upper thighs, buttocks and lower abdomen. It allows you to cover and shape everything in. This style of shape wear is popular not just with dresses but with hip hugging pants and jeans.
Smoothing thongs
Well, you may have heard a lot of celebs swearing by smoothing thongs. If you don't want to reveal your panty line then this is the shape wear to go for. They are recommended for under dresses where you want to compress your belly or core and not reveal your panty lines. A lot of celebs choose to wear it under their silk or linen body-hugging dresses or pants.
Shaping tank
A lot of female celebs on the red carpet are seen donning pant suit. They team it with slimming top. Well, rather than donning an average tank top below it, they should go for a shape wear tank top. This type of shape wear helps to smooth out your curves and provide you good control.
Shaping bodysuit
Well shapewear bodysuits are definitely quite in trend amongst celebs these days. They are worn by them under sheer gowns. Shaping bodysuits not just compress and tone your midsection and breast but also renders support to them. They make you look utterly sexy and can be also worn as a part of the outfit.
Slips
Nowadays slips aren't worn as much as they used to before. However, some celebs still endorse them and include them in their closet. They cling to your body and render comfort, control and support. They are usually worn under dress.
So, these are some of the shape wear which celebs wear out there. No matter you want to include it as a part of your dress or make it invisible, the choice is yours. It is just meant to boost the confidence of people and make them look good when they are standing on the red carpet.
If you are looking forward to ordering any of the shape wear above, then choose reliable and reputed shapewear vendors for it.