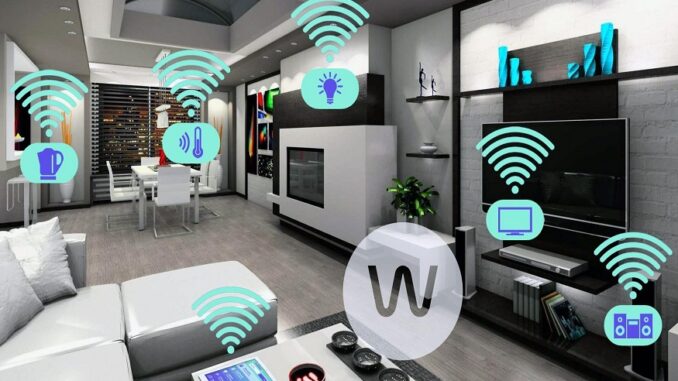 Making life easier with smart home technology has never been easier. Some key ways that this technology can help streamline and simplify life are:
Automating your lights
The idea of automating your home lighting is no longer a thing of the future. Smart home technology has made it easier than ever before to simplify everyday life. With just a few clicks, you can schedule the lights throughout your house to adjust according to the time of day and season. Whether you're away on vacation or just too busy getting ready in the morning, you'll never have to worry about stumbling around in the dark looking for that one elusive light switch again.
Not only can this help to minimize energy costs, but it also adds an extra layer of convenience and security: when you come home late at night, those living room lights will already be on – no more fumbling around outside your door! Smart home technology can be a real blessing when it comes to simplifying life.
Setting up a hands-free security system
Smart home technology has made it easier than ever to simplify your life. Take wireless locks, for example, they allow you to control access to your home remotely, all while adding a layer of security and peace of mind. Setting up a wireless lock is easy; all you need is the right smart hub or compatible platform, the wireless lock itself, and a few minutes to configure the settings.
With wireless locks installed in strategic positions around your house, you can rest assured that your property is safe and secure–without having to lift a finger. No matter what size or shape of home you live in, wireless locks are an efficient and cost-effective way to upgrade your security setup with smart home technology and achieve hands-free security with minimal effort.
Controlling the thermostat from a mobile device
Smart home technology allows us to simplify our lives in many ways, and one of the most useful is the ability to control our thermostats from a mobile device. Homeowners can adjust their thermostats based on the season, their location, and their schedule – ultimately providing them with maximum comfort at a minimal cost.
With a single tap of the app, you can regulate your house temperature from anywhere in the world, making it easy to set up the perfect climate before returning from a trip or vacation. Smart home technology not only makes it easy to enjoy cozy temperatures but also offers peace of mind; knowing that no matter how long you are away, your thermostat is running efficiently – saving money and energy with every use.
Connecting your appliances to the remote control
Connecting your appliances to the remote control is one of the many smart and convenient ways of improving your lifestyle. With just the press of a button, you can adjust and control multiple aspects of your home. From temperature and light settings to security features like motion detectors, locks, and cameras, smart home technology provides an efficient solution for keeping your home safe and comfortable. You can even personalize audio settings or program reminders—all with just one device!
Creating scenes of presets to turn multiple devices on and off at once
With the ability to create scenes of presets that can turn multiple devices on and off at once, you can save both time and energy in your everyday life. For example, setting a sleep scene before bedtime allows you to turn off all the lights in your house with a single touch of a button instead of manually wandering through each room. This sort of convenience maximizes efficiency and minimizes stress when it comes to managing the inner workings of your home.
Having reminders sent directly to your devices
Keeping up with daily tasks or appointments can become easier with reminders directly sent to your devices. For example, if you want to plan an event, a reminder on your phone or laptop will help keep you organized and on top of planning.
Furthermore, these reminders can be automated which eliminates the frustration of forgetting something important or having a hectic day that might otherwise hinder your time management abilities. Smart devices provide organization and structure for daily life events that help us stay on top of even the smallest tasks, thus simplifying our lives.
With such convenience available to modern households, it's no wonder that smart home technology has become increasingly popular for households everywhere.