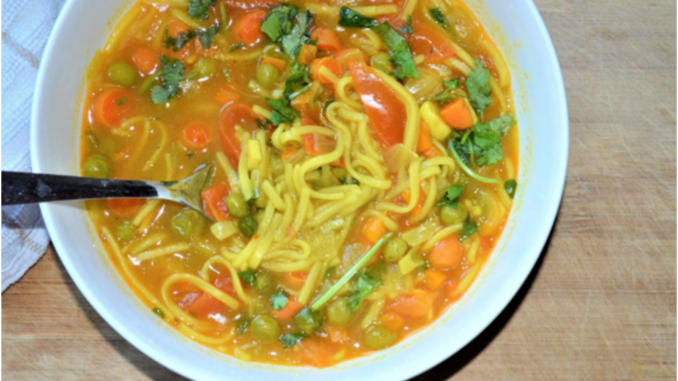 LehLadakh is a marvel nestled in the Himalayas and is one of the most stunning tourist attractions in India. It is a dream destination for many the beauty of which would impart goosebumps. LehLadakh is a one-stop destination for all the varying kinds of activities – sightseeing, camping, trekking, cycling, safaris, etc. But no trip is ever complete without relishing the local lip-smacking delicacies of the destination.
The same goes for a Leh Ladakh tour. Ladakh apart from all the others is well-known for its diverse cuisines that one would love to try out. For this, you must be well-known of the varying dishes that Ladakh is renowned for.
The list below would help you know of the popular dishes of Ladakh:-
Thukpa
This is also the staple food of LehLadakh, consumed regularly by the locals. It is a soupy noodle dish served with bork, beef and chicken chunks and boiled vegetables. To further enhance the flavou, it is served with a spicy chutney. You can try this dish at Leh or Chopsticks Noodle Bar for the best experience.
Suggested read: What To Know Before Travelling To Dubai
Tigmo
This is yet another dish incorporating several vegetabes and break pieces. You can have your kind of Tigmo, either veg or non-veg. This flavored stew is a mingle of spicy and sweet and can be consumed wither as a complete meal or merely a snack. One of the best places to try it is Lamayuru Restaurant.
Momos 
This dish is lately gaining a lot of popularity everywhere but to try it in LehLadakh is a different experience altogether. The Ladakhimomos are surely what you would love in a cold weather. There are several streetside local momocenters where you can try these.
Yak Cheese  
This is very different from the regular kind of cheese that we know of.It is made using Yak milk and is easily available in the local shops of Ladakh. You can carry some of it back home if desired. It imparts a different taste to anything it is added to. One can also see Thrillophilia reviews before booking.
Khambir
This is a locally prepared bread that the locals prefer with majority of their dishes. It is a thich-crusted bread, slightly brown prepared by fine baking on a pan. It goes well with butter tea, another popular beverage of Ladakh.  The Tibetan Kitchen is the best place to try out Khambir when in Ladakh.