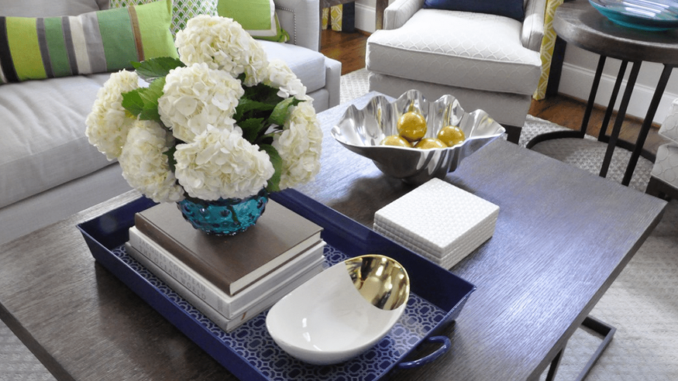 A centre table is an important piece of furniture for a living room for everyone's home. Every house needs a centre table where people can put down their drinks and enjoy with their friends and families. But these days homes are getting smaller, making it necessary for the designers to get more creative in order to create centre tables which not only take up less space but are also stylish.
A wooden table with vertical glass and wooden blocks, along with a full wooden base not only look extra stylish but also gives you extra storage space.
If you want a sophisticated design, you can opt for a centre table which can glass in the middle whereas the wooden edges are elevated.
Many people prefer simple designs when it comes to home decor. This table with a few wooden drawers and a glass top is not only simple but is quite beautiful as well.
An oval table with glass top and the thin wooden base is in the trend these days.
Another great centre table design idea is to have a wooden table which has only a glass top without any wooden edges giving it an elegant look.
A white exterior with a dark coloured glass top looks absolutely stunning and suits perfectly in a white background.
If you prefer a table which has a strong top, you can opt for this one which has a wooden base beneath the glass top to give it extra support.
A square table with a small glass in its centre and with a completely white wood having two layers gives this table an overall sophisticated look.
If you want to give your house a luxurious look, this square centre table is the answer. It has an inbuilt lighting system in the centre, which looks incredible at night especially with the dark wooden edges surrounding it.
This simple yet versatile white centre table with a glass top and oval openings in the side can give your living room an elegant feel.
Many of the centre tables come with layers and compartments which allow you to keep some extra books, magazines or newspapers for later use. This is one of those extremely beautiful green tables with enough storage space and a glass top which makes it look stylish while also being useful.
This classy and elegant piece of furniture gives a completely new look to a place. Created in natural wooden texture, this centre table with a glass top gives beauty to your living room like no other.
If you want to buy a layered table, this centre table with two layers with a wooden block in between them is the perfect choice in terms of quality as well as sophistication.
Several people look for minimalist designs when it comes to home décor. This extremely simple yet quite versatile white centre table design is perfect for a living room with textured floors.
Although not quite common, these types of centre tables with mirrors on the top instead of plane glasses look quite trendy.
Small round centre tables with layers and a glass top in the middle have become quite popular among several latest center table designs especially in those homes which have a small living room.
These square centre tables with blocked design on the top along with side drawers are quite a rage in the market. These not only have a lot of storage space but also very modernist and beautiful.
Centre tables with trendy and extra stylish base and the minimalist glass top are becoming quite popular these days. A mustard yellow base with plane glass top suit perfectly in a neutral-toned living room.
If you want to give a rustic look to your living room, this centre table is the best option. The base is essentially designed in the shape of a tree stump along with a glass top which suits perfectly in front of a bright white plush sofa.
Oval centre tables will never go out of fashion. These give an extremely quaint and modern look to your living room. This oval gable with a glass top and wooden base can suit perfectly in a living room with a textured floor.
At TAD we work to bring to you some of the latest center table designs from our best collection. These designs can help you choose a centre table which suits perfectly with your home décor.On The Architecture Designs you can collect all the information about new trends,news,Images & more on Architecture,interior designs,garding and more…