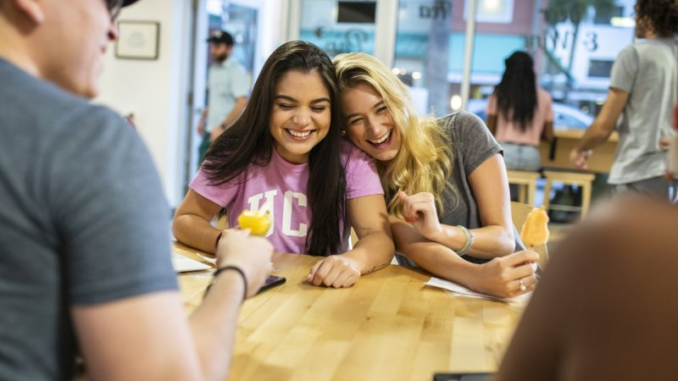 The University of Central Florida [UCF] has nearly 62,000 students. It always finds ways to ensure that each student recognizes their niche and join the UCF community. With so much diversity, it is crucial to include cool and unique classes just like the students who get enrolled.
Coolest and fun classes UCF students need to be aware of
Archeology of Caribbean Piracy [ANT 3177]
Anthropology majors can get enticed to the golden era of pirates. Learn how piracy was cleverly plotted, their battle tactics and weapons used. Moreover, reasoning and culture associated with the pirates will keep students engaged.
Culture & Cuisine [FSS 3008]
Travelers and foodies enroll in the culture & cuisine courses at UCF. They get to learn how and what different countries eat. How their history and culture revolve around food.
Fine Spirits Management [HFT 4865]
UCF offers a fine spirits management course to students aged 21 and more. The course teaches techniques to brew beer and how to identify the taste and aroma profiles. Besides, how to market the spirit is also taught. Click this link for more information.
Bowling [PEL 2111]
The bowling program teaches you how to successfully bowl a 300 to achieve a champion league status.
Anthropology of the Undead [ANT 3026]
This class offers a unique curriculum for zombie flicks fans. The course analyzes how the deceased have affected different cultures. It even considers the natural & supernatural realm.
Psychology of Human-Animal Interaction [PSY 3630]
A pet lover can learn what their beloved dog thinks. PSY 3630 course teaches you to interact with pets. Topics like animal training, domestication, human & animal relationship, and breeding are studied. A wild class!
Archeology of Sex [ANT 3173]
ANT 3173 course is open to all the majors. They study the sex history in art, rituals, and practice.
Harry Potter Studies [ENL 3378]
Harry Potter series makes use of literacy concepts like character growth. The class is organized into four Hogwarts houses and studies are based on the series. Students analyze J.K. Rowling's books along with other adaptations and write papers. House organizes competitive plays!
Evolution of Hip Hop [AFA 3371
Students analyze the Hip Hop music past and present. It even highlights how this phenomenon implies to the socio-political section.
Medical Botany [BOT 4850]
You get to learn how plants' medicinal properties are helpful in traditional and contemporary medicines. The herbal and alternative treatments get analyzed. A student interested in herbs and nature finds this course fascinating.
Yoga – [PEM 2121]
Every student experiences stress with all the load of studies and career choices. Taking yoga classes can help them to handle stress and relax. They learn breathing exercises, concentration techniques, and basic yoga movements. They enhance their body awareness and flexibility.
Blood & Valor in the Viking World [ANT 3107]
Students get to learn the archeological and anthropological theme of the Norse belief system, daily life, culture, and mortuary treatment in the Viking Age.
Life in the Universe [AST 2037]
Students with speculation of alien life can enjoy a thought-provoking journey across the solar system and its planets. It allows students to explore life possibilities somewhere else in the Universe.