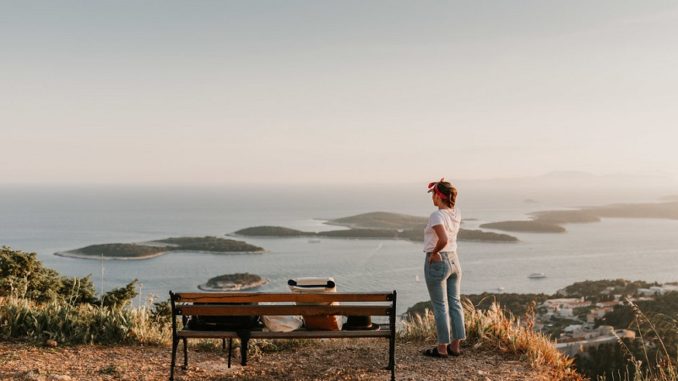 5 Fun Ways To Enjoy The Beauty Of Nature With Utmost Excitement
Nepal, a paradise for the adventure seekers, is a popular travel destination. It offers several adventure activities that let you dive into the beauty of nature with the utmost excitement. The country stuns you with a variety of biodiversity, landscapes, multi-cultural lavishness, lovely people, and stunning high mountains of the world.
Chitwan National Park Safari
When it comes to jungle safari in the Asian continent, first destination country that pops up in mind is Chitwan National Park (CNP) of Nepal; it's widely popular for being enlisted in World Heritage Sites by UNESCO and it is considered as one of the country's jewels that direct you to mysterious woodland and wildlife of lowland in the south-central part of Nepal. Chitwan National Park safari, in particular, can be the best option for its single-horned Asiatic rhinoceros and Bengal tigers sightings.
Chitwan National Park covers 932 sq.km of the subtropical region in Terai. The Chitwan National park safari offers exciting adventure activities such as Jungle walk, Elephant back safari, canoeing, Bird watching and many more. Also, you can explore Tharu village, traditions of Tharu community, cultures and traditions. CNP is the homeland of flora and fauna such as royal Bengal tiger, blue bull, one-horned rhino, wild elephant, and so on.
Read more:
Health Benefits of Trekking | Kanchenjunga Trek
If you are planning to travel in Nepal, don't miss to add Chitwan National Park safari in your itinerary. It is suited for all age groups. During the month of October and December, one-horned rhinos are especially found near water holes in the park.
Tilicho Lake Trek
Tilicho lake trek package is one of the most amazing trek packages in Nepal. This is because Tilicho Lake, the pride of Nepal, rewards the side hike of Annapurna Circuit Trek; it is the highest lake in the world situated at an altitude of 4,919 meters in Manang valley.
Tilicho Lake Trek is an exciting walk on trekking trails that sparks the exquisite beauty of Tilicho Lake. Every day you are bestowed by stunning views of the Himalayan range, breathtaking landscapes of green hills, verdant forest. What makes this trek even more exciting is it reveals different sides of Annapurna. You encounter snow-fed waterfalls, captivating water streams, picturesque villages, hidden settlements, a wide range of terrain, diverse flora and fauna and dry landscapes.
Annapurna Circuit Cycling
Annapurna Circuit Cycling is a classic ride that explores the beauty of gigantic Himalayas. The mountain biking trip of Annapurna CIrcuit starts from Marsayangdi Valley followed by natural hot springs, monasteries that carry huge spiritual value, beautiful landscapes, Hindu temples, wonderful stoned wall villages, spanning torrents of clear water and waterfalls, Mani walls, Chortens and much more. The cycling trails have many single track, uphills, and downhills in most of the places of the Annapurna region.
On the Annapurna Circuit Cycling, you get to see splendid snow-covered humongous peaks like Nilgiri( 7016 meters), Tilicho Peak (7134 meters), Annapurna range, LamjungHimal (6983 meters), Dhaulagiri (8167 meters), Tukuche peak (6920 meters), Manaslu (8156 meters), Hiunchuli (6443 meters) and so on. You ride through mysterious woodlands of Rhododendron and Pine forest dotted with a Tibetan-influenced valley. You visit freestanding stupas and ancient Buddhist monasteries.
Likewise, you get a worthwhile side trip to Milarepa's cave that is followed by glacial Gnagapurna Lake. You get amazed by the power of nature in DholaMebar Gompa, the monastery where the flame of natural gas burns. Also, enjoy the prayers along with the devotees in the religious shrines of Muktinath. Annapurna circuit mountain bike has an indelible mark on your memory.
Nagarkot Hiking
Nagarkot Hiking is a short and easy hike in Kathmandu that takes around 4 hours. The highest point of trekking in Nagarkot is the Nagarkot Tower which is found at an altitude of 2200 meters. You find the route of Nagarkot Hiking progresses through the busy market and passes through Army Camp way up to Nagarkot View Tower. The major highlights of Nagarkot hike are green hills, mountain ranges including Ganesh Himal, Langtang, Annapurna, and Everest; view of sunrise/ sunset in Nagarkot.
visit here:
Top 5 Activities In Everest Region To Explore Beauty Of Everest
The nature walk starts from an hour's drive to Sakhu. You can take a bus from Kathmandu to Bhaktapur. Then, catch a bus to Sakhu. You walk through highlands of Tamang village way up to Nagarkot view tour. You encounter verdant forests of pine and rhododendron. On reaching the Nagarkot viewpoint, you get to see the villages and enjoy the sun set spectacularly over the snow-capped Himalayas. Then, you can either stay overnight in Nagarkot or take a local bus back to Kathmandu. The accommodation in Nagarkot is found to be cheaper on Friday and Saturday nights.
Everest Heli Tour
Everest Heli Tour, also known as Everest Base Camp Helicopter Tour, is a mountain flight that takes you on a quick aerial tour of Everest, the crown jewel of Nepal. The flight starts after fueling from Lukla following the routes of famous places such as Tengboche, Gorakshep, Dingboche and many more. You get a chance to land at Everest Base Camp (EBC) or Kalapathar.
The front of Mount Everest looks magically stunning. Side by side, you get to see other jagged summits and steep ridges from Kalapathar when you return. You get just 5 minutes only of time for a closure view of Everest because of the altitude threat in the Khumbu region. You get to witness great views of high peaks such as Lhotse, Ama Dablam and so on. Similarly, the beautiful villages, icefalls, valleys, landscapes, glaciers, etc add opulence to the Everest region.
Himalayan Trails Trekking & Climbing Pvt. Ltd. is one of the reliable trekking companies in Nepal that provides services to people all around the world. It has world-class trekking and tour packages that are budget-friendly. It focuses on serving the best experience in nature and adventures to global clients with professional and experienced guides. It also operates its services in wonderful destinations of Tibet, Bhutan and India. If you are someone planning to let your mind drift in the beauty of nature with utmost excitement, remember to contact Nepal Himalayas Trekking Trails.