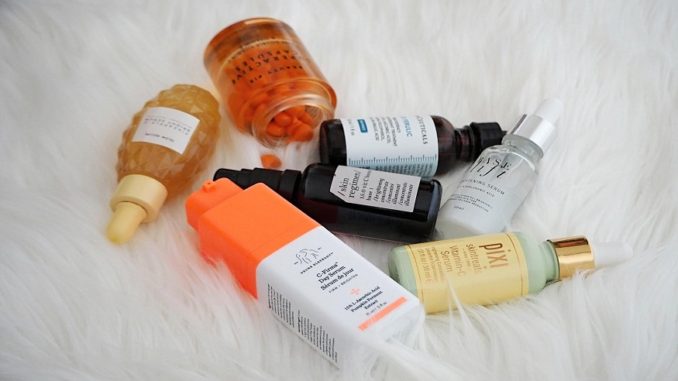 A new step has been added to the skincare regime, known as Serums. These are thin, watery, (sometimes translucent) liquids that are readily absorbed by the skin.
I consulted the best plastic surgeon in Islamabad, to find out the truth about face serums and whether they worked or were needed. This is what I found out:
For Every Issue, there is a Serum 
Serums are specifically designed to target specific skin issues. According to dermatologists, "serums contain topical antioxidants".
Serums target pigmentation, wrinkles, and inflammation. Some contain topical Vitamins including A, C, and E to even out skin tone and brighten the skin. Retinol serums are also very good for the skin and give skin a smoother and healthier exterior.
Highly Concentrated Form
Serums are not diluted with other ingredients like certain creams and gels. It is a highly concentrated form of active ingredients. They are thinner but with more viscosity than plain fluids. They work miraculously well, and the results are seen after a very short while. 
Even peeling agents come in the serum form.  
Super Hydration
Tons of makeup every day dries out the skin. All those harsh chemicals day after day take a toll on the skin. Skin needs to rejuvenate and time to relax. We might hydrate our bodies but our skin needs hydration too. 
Hyaluronic acid not just hydrates the skin, it super hydrates it. This creates a plumping effect on the skin making it look more rejuvenated. Serums containing hyaluronic acid are super light and penetrate the skin easily.
It helps the skin to absorb the moisture and also increases the hydration of the moisturizer.
Serums are on the Pricy Side 
If anyone sells you serums at an incredibly cheap price, it means they are not real. Since serums contain highly concentrated forms of the ingredients, they are more expensive than your average joe moisturizers. 
Even if they are expensive, serums last for a while because only a few drops are needed every day. This means it is a cost-effective investment for your skin. 
Some companies are selling serums at a moderate price, while some are selling at a high price. Select the one that suits your budget the best.
Serums are Oil-Based
Oils are known as natural preservatives. Serums are oil-based which means no dilution is needed and they can be applied directly on the skin with or without moisturizer on top. 
Serums are pressed into the skin with light fingertips rather than rubbing them into the skin. For best absorption, serums are applied on damp skin (slightly).
They have Anti-Aging Effect
Anti-aging creams are much heavier and oilier than some products. Just because they are anti-aging doesn't mean you have to use them when you grow old. 
In the late '20s or your 30's anti-aging serums can be used daily which can deaccelerate the aging process and accelerate the regeneration process. They reduce signs of aging such as fine lines, crow's feet, and wrinkles, and furrows on the head.
Super Amazing for Sensitive Skin
People who have sensitive will understand the need to find the right products to use. Sensitive skin can get inflamed very easily and react to ingredients. 
This is where serums come to the rescue. They reduce inflammation, puffiness, redness, and irritation. They give you the exact experience and look you want for your skin without being over the top.
Eye Serums are a Thing
When you are in your early 20's you rely on eye creams to reduce the signs of those sleepless nights. But as you approach you 28 or 29 you realize you cannot rely on them creams and need something else to do the job. 
That is when serums come into play. They are much easier to use and more effective in their job. They reduce puffiness around the eyes and give a much younger appeal to your overall look. 
Serums with topical retinol are especially good for the under-eye and work in an amazing way.
So, do we think that serums are worth the hype? Absolutely! This is that one step that you do not want to miss out on from your day or night skincare regime!