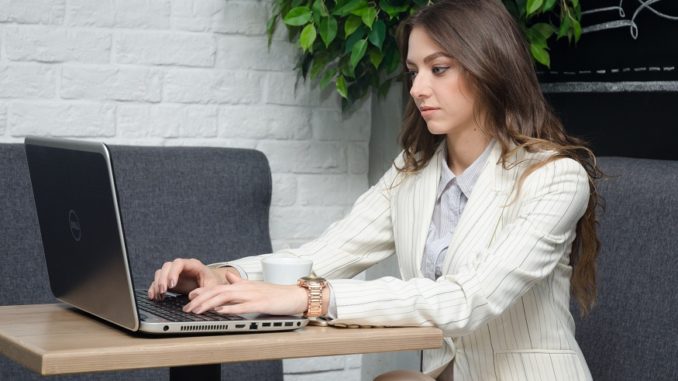 A major challenge that many organizations face is to select the assets that they should invest in for long-term advantages. Every company wants everlasting progress, therefore, wants to make the right and beneficial decisions. One such decision is whether to purchase required resources such as laptops and PCs or hire them.
These days everything has become automated than manual. Whether its record maintenance or marketing, everything is done using laptops and computers. So, no company can survive without this compact device. Considering the usage and importance of laptops, laptop manufacturers are making them advanced to meet present-day requirements of businesses due to which their price touches the highest level. Consistent advancements in laptops also mean that they become outdated quickly. So, the best way out of this problem is to hire a laptop on rent. You can opt for the laptop rental option for your staff at minimal prices. Some of the other benefits of renting laptops are:
1. Money-saving Choice
The most obvious advantage of laptop rental is that it saves you a good amount of money. Getting a laptop on rent is a smart decision for many events such as for conference meetings, start-up businesses, etc. The best part is that you can get it replaced if you face any issues using it such as slow speed, hanging issues, heating, and more. As laptop rental companies give you the updated laptops so it makes no sense to buy a laptop and spend lot of money on updates every six months.
2. Advancing technology
We all know that technology is evolving regularly at a rapid pace. A new laptop or computer that you purchased just a few days before will become obsolete within a year or two, and hence there is no point in buying anything that is prone to quick updates and modifications. So, you can hire a laptop as per your current requirement and get another laptop on rent if your needs get changed. This is a better option than buying a new laptop every 2 years or so just because of technological advancement.
3. Amazing Variety
One of the benefits of getting a laptop on rent is that you will have a greater variety to choose from as compared to purchasing a laptop. Let us explain you this point in detail. If you are buying a laptop for the very first time, you must be concerned about picking the wrong device for which you may regret later as you have invested a hefty amount of money. The main advantage of laptop rental is that you get it at a way lesser amount than the retail price and even if you don't like it after renting, you can return it and rent any other laptop from different brands like Dell, HP, Apple, Toshiba, etc.
4. Tax Benefits
We know it's something unusual to know how laptop rental helps you in tax saving. But, it actually does! Getting laptops on rent will not only save the working capital of your company but the overall laptop rental cost is deductible from the taxable income of your business. However, we advise you to consult your accountant with regard to this.
5. No to low Maintenance
Last but not the least, maintenance cost of rental laptops is too low as compared to personal laptops. With time, laptops and for that matter any electronic device needs maintenance in order to keep working properly. Nothing can be frustrating than using a "slow" laptop so it's advisable to hire a laptop is you want to save some money on maintenance. For this, you have to consult your laptop rental company regarding the maintenance costs.
Conclusion:
All of the plus points which are listed give a clear view that getting a laptop on rent is a viable decision and will help you access up-to-date technology that is available in the market. So, save your money through laptop rental and invest it somewhere else to make some more bucks.
Found this post interesting? If yes then do share it with your friends and other folks to spread this unique idea of hiring a laptop instead of buying.