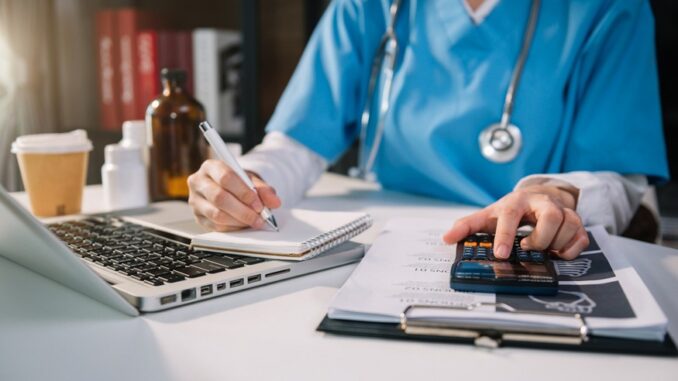 Even the slightest carelessness on the paperwork could result in significant revenue shortages in the current value-based healthcare system. Every day, hospitals and healthcare facilities seek to give their patients the finest treatment possible. In such cases, it becomes difficult for the hospital to cover the remaining costs if the claim is denied.
The person in charge of the billing and coding departments is responsible for everything. Medical coding and billing professionals should be proficient enough to be aware of all the parameters and know what to avoid to prevent rejections. An efficient medical coding system facilitates accurate billing to increase the healthcare system's cash flow.
How to Increase Cash Flow in Healthcare centers?
The following are some guidelines a healthcare system can use to make sure that a better revenue system is produced by employing medical coding services:
1. Effective Claims Management
Following the medical coding process correctly is one of the key requirements for any insurance company that needs to approve the reimbursement or claim amount. Most claims are denied because of inaccurate coding or careless report review. The approval process is a protracted one in which documents are presented, reviewed, rejected, and then resubmitted until they are accepted. A long cycle would result in a longer wait for the healthcare system to get funding. Therefore, a skilled medical coder can avoid such situations and improve cash flow.
2. Technology Use
There has been considerable progress in many sectors of life today, including the healthcare system. Electronic health record (EHR) technology has significantly impacted how the healthcare system processes payments. To increase the cash flow, medical facilities should use appropriate approaches for medical coding processing, issue rectification, and approvals.
EHR best illustrates how a healthcare system can select a medical code based on the paperwork and patient reports. It will also help to increase healthcare income and the accuracy of the coder.
3. Adherence to the Latest Coding Regulations
It is the most important action. If the coding is not adhering to the latest guidelines, it cannot do any good. While adhering to the previous procedures, you cannot attain your objectives. Your medical coding software must be updated. Failure to adhere to the most recent criteria might eventually result in claim denials and negatively impact the cash flow.
4. Regular Compliance Inspections
Accurate coding is the cornerstone of a highly effective healthcare practice. By employing standardized codes and abiding by the relevant regulations, coders are granted the authority to assess clinical documentation accurately. They must support the medical practice's efforts to ensure quality compliance.
A coding compliance audit, which examines a sample of charts for individual coders and their recorded codes, can help assure the quality of clinical documentation. Healthcare centers increasingly rely on an outside vendor for coding compliance reviews to fill the audit learning gap in their procedures. The complete revenue cycle process can be made more efficient by doing compliance reviews for coding that may help decrease the number of denials.
5. Improve Documentation Accuracy
Your medical center should concentrate on the accuracy of the patient's paperwork and documentation to prevent rejections. It is the only method to improve the efficiency of the medical coding process to run more smoothly. You can even reach out to a CDI practitioner, who can help identify existing problems.
6. Outsource Coding Requirements
A medical billing company can help with the workload and increase revenue efficiency. These organizations provide skilled coders, who can complete the work efficiently. This is particularly helpful when you don't have access to the top medical coders. As the outsourcing firms will have a group of qualified and skilled professionals, they will also research the causes of a high rejection rate.
What Impact Can a Top-notch Medical Coding Center Have on the Healthcare Industry?
Here are some advantages of having a top-notch medical coding system at your facility:
An efficient system makes it easier for workers and medical professionals.
Prevents medical billing mistakes that would otherwise have detrimental effects.
Effective medical billing will also please and satisfy patients.
It also helps to confirm the patient's eligibility.
Guarantees accurate claim reimbursement and secures cash flow.
Conclusion
A strong medical coding system can significantly alter your hospital's revenue stream. You ought to work with a business with years of experience working with innovative technologies. These service providers assist you in streamlining the billing and collection procedures, thereby increasing revenue and resolving cash flow issues. Currently, healthcare providers are increasingly leveraging the services offered by outsourcing partners who have skilled, experienced, and trained coders.