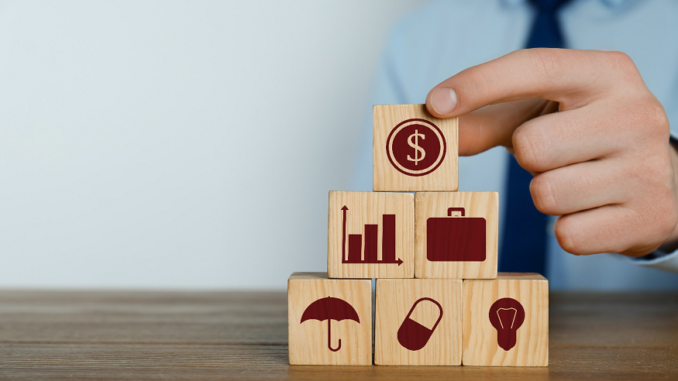 A life insurance policy can help you provide financial protection to your loved ones in the event of your absence. However, a traditional policy may prove to be insufficient in these times of ever-increasing inflation. That is why you must look for policies that offer features that go beyond the simple life cover. If you are looking to accumulate savings and create a corpus for retirement planning or other purposes, then an endowment life insurance plan may be a great option. Endowment plans offer the dual benefit of life insurance coverage as well as a savings plan.
To understand whether an endowment plan is a right fit for you, it is important to be aware of its several aspects, including how it works, what it offers, and so on. Here's a list of frequently asked questions in that regard.
1. How does an endowment policy work?
To begin and continue the coverage of an endowment plan, one must pay a premium. This premium is conveniently bifurcated for two purposes – to build your life cover amount and to be invested in fixed income instruments. These two amounts are built over time. While the first is provided to the beneficiaries of the policy in the event of the policyholder's death, the latter is provided to the policyholder themselves if they survive the maturity of the policy.
Thus, an endowment plan offers assurance in both types of scenarios. Your family receives robust financial compensation in the event of your demise, which can help them tide over any monetary woes with ease. And if you outlive the maturity of the policy, you receive a lump-sum pay-out that can help you meet the important financial goals of your life.
2. Are the returns on an endowment plan guaranteed?
Yes, the returns on endowment plans are guaranteed for the most part. This is because an endowment policy is essentially a life insurance with a savings component, and not an investment scheme. Thus, your money is invested in instruments that hold very low or no risks. Your corpus is largely unaffected by market volatility.
However, if you want higher returns on your endowment plans and are willing to bear risks for the same, then you can opt for a participating endowment insurance plan. These plans are, in a manner, linked to the profits of the insurance company. So, as they gain profits, you receive a bonus. There are various kinds of bonuses, such as interim bonus, revisionary bonus, and so on. These bonuses are added to your savings corpus and are included in your final maturity pay-out.
3. Is there an option to increase the life coverage of your endowment life insurance plan?
Yes, you can increase the coverage of your life plan by opting for several riders. You will have to pay an additional premium to opt for these riders, but it can prove to be worth it when emergencies strike. Popular riders include:
Waiver of premium rider –
With the help of this rider, the insurer pays the remainder of the premiums if the policyholder undergoes an accident or suffers from a disability and is unable to pay the premiums anymore.
Critical illness rider –
If the policyholder suffers a critical illness that leaves them unable to continue their life normally, the rider provides them with a lump-sum pay-out to deal with the financial troubles during such a situation.
4. How can one use their endowment plan to fulfill their financial objectives?
The varied features of an endowment plan are such that one can use them to their advantage for their various goals. Here are some tips as to how you can achieve this:
Buy an endowment plan early –
Besides giving you the benefit of low premiums, purchasing the plan early also allows you to amass a huge savings corpus with ease.
Start small and increase gradually –
You can start putting in small amounts and then increase the amounts as your earnings increase. This way, you could create a good corpus for your goals, such as retirement planning, children's marriage, children's higher education, and so on.
Choose a suitable premium payment option –
Endowment plans offer the option to pay premiums in monthly, quarterly, and even annual options. So, choose a payment frequency that suits your income and lifestyle. This way, your present goals are not compromised for the future.
Ensure the protection of your future and that of your loved ones with the help of well-designed endowment plans.