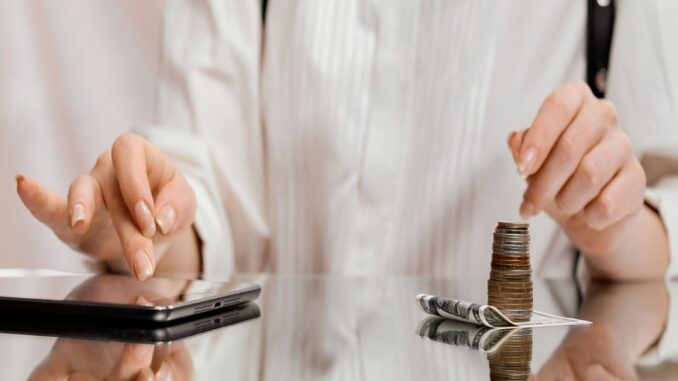 What is MSME Loan?
To understand what MSME loan is we must first understand what a MSME is. According to the Reserve Bank of India (RBI) the definition of MSME is as follows, "
(i) A micro enterprise is an enterprise where the investment in plant and machinery or equipment does not exceed ₹1 crore and turnover does not exceed ₹5 crore;
(ii) A small enterprise is an enterprise where the investment in plant and machinery or equipment does not exceed ₹10 crore and turnover does not exceed ₹50 crore; and
(iii) A medium enterprise is an enterprise where the investment in plant and machinery or equipment does not exceed ₹50 crore and turnover does not exceed ₹250 crore."
As you know by now, the full form of MSME loan is micro small and medium enterprises loan. It is a facility where a line of credit is provided to MSMEs, SMEs, startups, self-employed professionals and other small to medium businesses. The purpose of an MSME loan is to fulfill business expansion needs and to meet day to day business requirements. It is a type of unsecured loan granted by banks or other financial lending institutions in order to support entrepreneurs to meet their business goals.
It is a loan type which is similar to payroll financing which helps businesses get a line of credit to fulfil their financial requirements. 1 Click Capital provides funding specific to such needs to pay salaries to employees.
What is the limit for MSME loan?
The maximum limit offered by banks or lenders may vary but most of the collateral free lending providers offer a maximum of Rs 2 crore with a repayment tenure that can last up to 5 years. The interest rate however will vary as per the business investment and plans and from different lender to lender.If your business falls under the category of a MSME and you are in need of funds for business expansion then you can apply for a collateral free MSME loan. You can apply for this type of loan either online or offline based on your preferences. These days to make it easier for both parties the loan application is online. The important factor is that you need to qualify for a MSME loan, so make sure you are eligible before applying for a loan weather online or offline. Since these loans are unsecured business loans you don't need to put down any collateral assists in order to receive them.
What is the process of applying for a MSME loan?
It can get confusing when it comes to applying for any kind of loan let alone a MSME loan since there are various banks and financial institutions that offer such roles. So if you want to reap the benefits of msme loans you need to research beforehand on the application process and the terms and conditions.Start by choosing between a bank and an NBFC where you want to apply for a MSME loan. Visit their official website which will have all their terms and conditions mentioned. Once you go through this step you can then proceed to fill the application that is required by the lender.
Documents needed for MSME Loan
You might need to provide your personal details such as your name, address, your ID proof, business PAN card and other business information. Once you submit the documents that are asked by the lender you application will be processed after which they will provide you a credit limit as they see fit based on your business model and also a tenure plan. If it matches your expectations and repayment capabilities you can go ahead with procuring your msme loan.