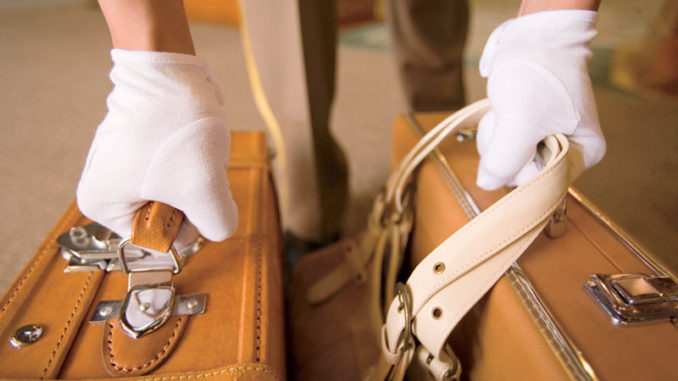 Traveling by plane can be a source of stress and nerves, often due to ignorance of the process, changes in some rules when arriving at the airport, or because we are not sufficiently prepared.
Taking a plane is not that complicated. You just have to know what procedures to follow before arriving at the airport, where to go when you arrive at the airport.
In this article, we explain the whole process to travel by plane, and also give you some tips if it is your first trip or you are one of those who are afraid of flying.
Flying has always been exciting (and even enjoyable) for some people, but some people have flying anxiety.
Things you should know before boarding
Pack your suitcase
Packing your suitcase can be one of the most frustrating things on your trip. Therefore following questions can appear in your mind.
Don't forget anything
Do you carry everything you need?
Will I have problems with the suitcase?
It is best to pack your suitcase in advance because stress does not allow you to think clearly. In case of doubts about what you can take, all companies have baggage rules and regulations on their website, check them as many times as you need.
Hand luggage
When you travel by plane, you may carry-on luggage and checked luggage.
What is the difference between carry-on baggage and checked baggage?
Hand luggage is what you can take with you on the plane.
The checked luggage, you will give it at the check-in counter, and they will put it in the hold of the plane. Check which luggage your plane ticket includes.
Some low-cost airlines also make you pay if you want to take a suitcase with you on the plane.
With large airlines, you can normally carry 10 kg. of hand luggage with you. Whether you carry a suitcase or not, you can always carry a bag.
Marhaba provides luggage services in dubai they will collect your luggage from the luggage belt and drop at your doorstep.
Inside the bag, make sure you always carry all the essentials with you: medicines, snacks, mobile.
2020 update: the mask is mandatory at the airport and on flights, it is very important not to forget it!
Make sure that you do not carry non-prohibited objects (sharp objects, explosives ), and if you carry liquids, make sure that you comply with the regulations:
You can carry liquids in your hand luggage in containers of less than 100 ml. (up to 1 liter).
Documents, Visas and invitation letters
Something that you should never forget is your passport or identity document! Without an identification document, you will not be able to take the plane.
There are people who wonder if they can travel by plane without a passport.
The truth is, some countries have agreements between them.
For example, the state governments of some South American countries (Argentina, Brazil, Uruguay, Venezuela, Bolivia, Colombia, Ecuador, Peru, and Paraguay) have agreements so that their residents can use national identity cards or cards to travel between them.
The same happens with the countries of the European Union. If you travel within the Schengen area and you are a resident in Spain, you can travel with your ID.
Within the United States, Americans can also fly without a passport. Of course, they need an official identification document.
Of course, if all your documentation is stolen right in the middle of your trip, you should go to the embassy or the police office and have a report with you that you lost your papers and some verification of your identity.
This varies in each country, so I recommend that if you lose your identity documents while on vacation, check with the embassy in the country you are in and do the necessary procedures before heading to the airport.
Don't mess around now, these "exceptions to travel without a passport" are only for residents and/or nationals. In case of doubts, better take your passport with you.
Anyway, I like prevention more than cure, so I always carry the 2 documents (passport and ID) with me in case I lose one of them.
Visas
Depending on which countries depending on your nationality you will need visas to travel or invitation letters.
For example, to travel to Vietnam many times you need an invitation letter. In the case of Vietnam, it is easily available online.
Without that letter, they won't let you get on the plane.
A visa is also one of the requirements to enter the United States.
Always find out before the trip if you need a letter or visa and do not forget to take the document with you the day you travel on the aircraft.
You will find all the information on the page of your government or the embassy in the country you are going to visit.
You can also do a quick check with iVisa, a website dedicated to online visa processing. You simply have to put your nationality/passport and the place you want to travel to and they will tell you if you need a visa, the price.