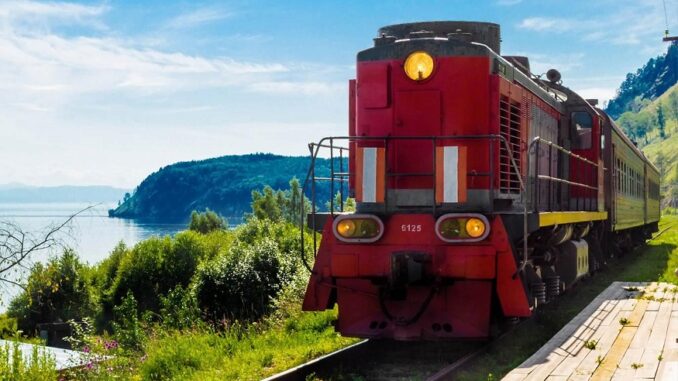 The IRCTC-authorised agents assist passengers in making reservations and offer additional services linked to rail travel to improve accessibility and deliver effective services.
In this article, we will walk you through the procedure for an IRCTC authorised agent registration and provide other essential information. We'll discuss the prerequisites, the process to sign up, and the benefits of having an IRCTC agent login.
IRCTC Agent: An Overview!
IRCTC agents are individuals or agencies authorised by the Indian Railway Catering and Tourism Corporation to help passengers book train tickets & offer other services. These representatives serve as middlemen, streamlining ticket booking and providing various services to meet passengers' distinct requirements. If you also want to become an IRCTC agent and provide ticket booking and other services, you need to complete your IRCTC authorised agent registration.
Understanding the Role of an IRCTC Authorised Agent
IRCTC- authorised agent makes the ticket booking process simpler for users. After getting the IRCTC agent login, the primary role & responsibilities of them include:-
Booking Tickets: Agents are ready to book train tickets, whether for routine travel or in an emergency, using the Tatkal quota, giving passengers the ease and flexibility they want.
Cancellations and Modifications of Tickets: Agents provide help & support in ticket cancellations and modifications, ensuring the travellers can easily make necessary changes to their trip plans.
Information Provision: Agents are excellent resources for getting details about train routes, schedules, and seat availability. They support customers in making well-informed travel choices.
Assistance with Class and Fare Structures: Agents guide customers through the various travel classes and fare structures to assist them in selecting the best solutions according to their budget & needs.
Addressing Passenger Concerns: The IRCTC agents act as middlemen between passengers and the railway system, responding to questions and issues from passengers. They improve the overall travelling experience by providing direction and solutions for any problems that could emerge.
Requirements to Become an Authorised IRCTC Agent
Various necessary steps must be completed to receive an IRCTC agent login credentials and licence:-
To verify their identity and address, applicants must submit an attested copy of their address proof and a valid photo ID. A current photo must be submitted for record-keeping purposes.
A demand draft for the registration accounts, which may differ depending on the kind of agent (an individual or a corporation), is necessary to complete the registration procedure.
Applicants must complete forms with their contact and basic information.
Some fundamental standards must also be met to function as an effective IRCTC travel agency. One of these is access to an online banking platform that enables you to book tickets online, assuring rapid and effective client service.
For maintaining bookings and using the IRCTC's booking platform, you'll need a PC or laptop.
You will need a printer to give your customers hard copies of their tickets and a physical record of their journey.
A fast internet connection is also essential to guarantee unhindered access to the IRCTC platform and to provide booking services.
The IRCTC agent licence is usually issued 25 days after all the required paperwork is filed. This streamlined procedure guarantees that suitably trained people and organisations can easily become IRCTC-authorised agents, facilitating effective train ticket bookings for travellers.
Process for the Authorised Registration: Get Your Agent Login Credentials!
The process of IRCTC authorised agent registration is simple with the following steps:-
Visit one of the IRCTC authorised service provider websites listed on the IRCTC website to register. Look for the option to download the IRCTC agent registration form.
Fill out the agent registration form and provide the necessary details. Your initial application to become an authorised agent will be submitted using this form.
Provide the required documents in addition to completing the registration form. Typically, these include a photo ID, an address proof, the latest coloured photograph, and a demand draft.
Use the website of an authorised service provider to send your filled-out application and any necessary supporting documentation to the appropriate authorities.
You must wait for the IRCTC authorities to respond after submitting your application. It could take 3 or 4 days to get the verification procedure done.
You will be issued an IRCTC Agent Business License after successful verification and approval of your application. With the help of this licence, you are formally qualified to start your business as an IRCTC-authorised agent. You will also receive your IRCTC agent login
After receiving your IRCTC agent business licence and login credentials, you can start setting up the essential infrastructure, such as a computer, printer, and internet connection. You can join in as an IRCTC-approved agent and begin helping your clients with their travel needs.
Advantage of IRCTC Agent Login
Here are some benefits of an IRCTC agent login and providing services to travellers:-
The number of IRCTC e-tickets that agents can book is limitless.
The IRCTC agents receive INR 20 to 40 for booking a ticket, depending on the class, i.e., sleeper or AC. An IRCTC ticket agent can make up to INR 80,000 per month with commissions.
The names of all agents are listed on the 'IRCTC Agent Find' on the official website of IRCTC, which gives them credibility.
Booking tickets is quicker, and they do not have to fear ticket cancellations.
The travel agency descriptions are displayed on the ticket to promote the business.
Concluding Remarks!
Authorised IRCTC agents are essential in improving the effectiveness and ease of rail travel in India by helping passengers book train tickets and offering related services.
Consider contacting SiOnline, a reputable service provider, to make the IRCTC authorised agent registration procedure more convenient. SiOnline can support you and assist you with getting your IRCTC agent login credentials.
Don't miss this opportunity to become an authorised agent with IRCTC and join the network that makes buying train tickets easier for millions travelling across India.