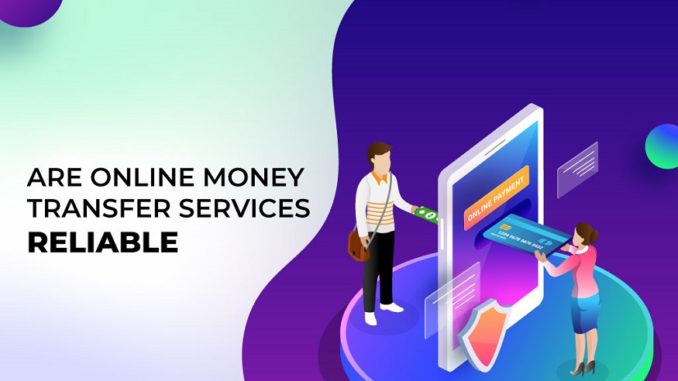 Online transfers have made it easier for NRIs to send funds to India. But while online transfers are known to be highly convenient, there are a few things one should keep in mind, especially if you are transferring funds online for the first time. Five such important points are discussed in this post.
Gone are the days when NRIs used to visit money transfer agents for initiating a fund transfer to India. An increasing number of NRIs now prefer online transfer services for the host of benefits they offer. As compared to offline transfers, online remittance is faster, more secure, and highly cost-efficient too.
But while service providers try to ensure that the whole online money transfer process is simple and quick, there are a few things one should keep in mind before initiating a transfer. This is especially true if this is the first time that you will be using an online remittance service.
These are some of the most important points you should remember-
1. Use a Reliable Money Transfer Service
Money transfer scams are getting increasingly common online. Scammers often advertise higher exchange rates to attract your attention. Thus, it is always better to only trust a reputed money transfer service.
Prefer a service provider that has been in the money transfer business for a long time and has an excellent reputation. There are now some top Indian banks that are known for their user-friendly online remittance services. Prefer such well-known banks over a service provider you have never heard about in the past.
2. Check the Transfer Fee and Exchange Rate
While online transfers were known to be expensive, their rising popularity has helped make them highly affordable. To get the best value for your hard-earned money, make sure that you do check the transfer fee and exchange rate offered by the service provider.
Some of the top service providers also have exchange rate calculators to make it easier for the customers to know the exact amount they are sending to their recipient in India.
3. Cross-Check Recipient Details and Transfer Amount
To initiate the transfer, you will be required to enter the details of your recipient. Do cross-check the account number, bank name, branch address, etc. of your recipient, as well as the transfer amount, before confirming the transfer to avoid any mistakes.
Most online money transfer platforms securely save the details of your recipients. This eliminates the need for you to enter their details every time you want to make a transfer. But be very careful the first time you enter recipient details.
4. Follow Basic Safety Tips
For enhanced safety of your money transfer online, you should always follow the basic safety precautions. For instance, you should never share the credentials of your online money transfer account. You should also never save the credentials on your computer/laptop or mobile phone.
Also, you should never visit a cybercafe to make an online transfer. Use your own internet connection or mobile data as public connections are never entirely secure.
5. Know How You Can Contact the Service Provider
It is always better to make a note of all the different ways in which you can get in touch with the support department of the service provider.
This will ensure that if you ever make a mistake while trying to transfer funds, you can inform the same to the service provider and they can then take precautionary measures.
Online Remittance for Complete Convenience and Security
If this is the first time that you'll be sending funds to India online, these are some of the things you should definitely remember.
Once you have selected a reputed remittance service, visit their online portal and go through the terms and conditions so that you thoroughly understand the entire transfer procedure. In case of any queries, do not mind contacting the support team to get detailed answers to each of your questions.