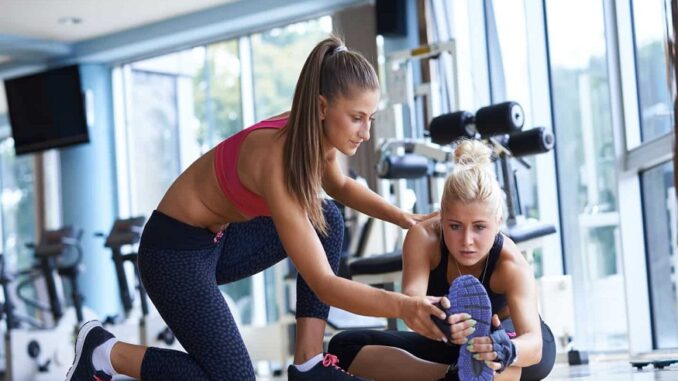 If you are following a regular exercise and proper diet, but could not find any changes then opting for the personal trainer is the best choice. Choosing a personal trainer would be a great choice, if you want to achieve weight loss, get in shape, muscle building, or for any other reasons, the professional trainer will help you to achieve that easily.
When you work with a professional trainer, you will be able to stay motivated throughout the training. The trainer will always give you goals to follow and provide the best guidance to achieve quick results. Working with the right professionals helps you to gain confidence. The trainer will teach you all the basics that would help you to make quick improvements. Below are a few things about the best personal trainer in Manchester that you need to know.
About Craig Budgen and his training programmes:
Craig Budgen holds certifications in personal training & Nutrition. He was selected as a Regional Manager in a popular Training company in the UK. With his excellent performance, he was promoted as Divisional manager and trained more personal trainers. Later, in 2011 he trained the movie actors to improve their endurance and fitness.
But his main aim was to start his own private gym in Manchester. He was able to achieve his dream, and now it is running so successfully. He has a lot of clients like actors, actresses, fashion models, and many popular professionals. He was recognized as the best personal trainer, and many individuals show interest to work with him.
He offers only discreet and confidential training to their clients at his private gym. He wants their clients to receive quality training and so provides a safe environment for his clients. He has a solid reputation and so many individuals consider that he would offer the best training that would help to achieve better results.
You could opt for him if you want to improve athletic performance, weight loss, muscle building and to achieve optimal health. He has more than 19 years of experience and so you will receive expert guidance throughout the training. Furthermore, helauncheda mobile application known as lumiNutri to his clients that would help to track their lifestyle every day to maintain the results.
To reach him, visit his website and look for the details of different programmes. Choose the programme and plan that you're comfortable with. For additional details, you can contact him directly to know about the plans. If you are satisfied with the plan, then you can make an appointment and could start your training session. He also provides online personal training to clients worldwide. If you do not reside in Manchester or your surroundings, it is easy to opt for online training.
Thus, Craig Budgen assures you that you would achieve your goals with his expert training. He will challenge you and make the session more interesting. From professional training to nutritional guidance he offers the motivation that helps you to follow the goals without any excuses.